Slide Background

The Easiest, Proven Solution to
Eliminate Frozen
Sewer Vents & Dangerous Gases
Slide Background

The Easiest, Proven Solution to
Eliminate Frozen
Sewer Vents & Dangerous Gases
Easy to Install
You don't need to be a plumber to install the Frost Free Sewer Vent. Follow our simple instructions and you'll be finished in minutes.
Maintenance Free
Once installed, the Frost Free Sewer Vent will last on your roof indefinitely, doing its job, with no need for any sort of maintenance.
Affordable Solution
At just $59.95, the Frost Free Sewer Vent is a bargain, less money than a single call to a plumbing professional.
The Frost Free Sewer Vent stays clear of ice without treacherous trips to the roof
---
Patented, easy-to-install vent, sized to fit all standard pipes.
If you live in a cold weather environment your sanitary waste system's roof vent line probably freezes in the winter. As warm, moisture-laden air rises through the vent, the cold outside temperature causes it to condense and freeze on the vent line eventually plugging it. Without a place for it to escape, sewer gas backs up into your home and can cause unpleasant odors, nausea, headaches and even illness.
The Frost Free Sewer Vent employs a one-of-a-kind system with an air chamber to insulate the warm air from cold, preventing freeze and keeping the sewer gas from backing up. It is simple to install in minutes and will save you dangerous trips to an icy roof in the winter.

Louie Noethlich
Doland, South Dakota
After the coldest winter on record, I was happy I didn't have to climb on the roof with a bucket of hot water. Hard to put a value on it, it's the best invention ever!

Thomas Lambert
Redfield, South Dakota
I used to be up on the roof cleaning ice out of the vents every time it got cold. After a very minimal cost and easy installation, I have not had to get up on the roof again.

Milo Olson
Langford, South Dakota
The Frost Free Sewer Vent sure kept the sewer vent open during a long cold stretch of weather. Easy to install. Worked on both houses on our farm.

DuWayne Wallen
Clark, South Dakota
It was affordable, works great and was easy to install. I recommend it to everybody!
How to Install
The Frost Free Sewer Vent can be installed on 1 1/2" , 2", and 3" pvc vents with the purchase of a bushing that will glue into the collar at the frost free sewer vent. Other applications need to be installed by a licensed plumbing contractor.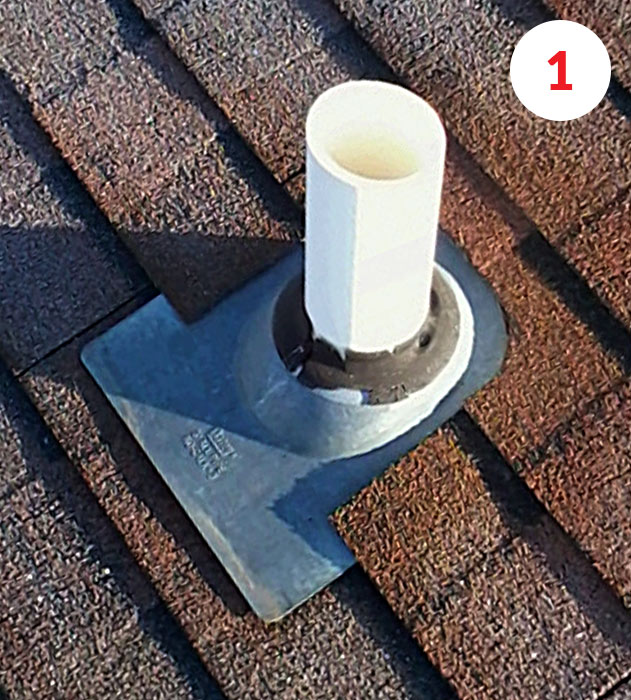 Measure Existing Vent
Measure the existing vent to be sure of the size prior to installation.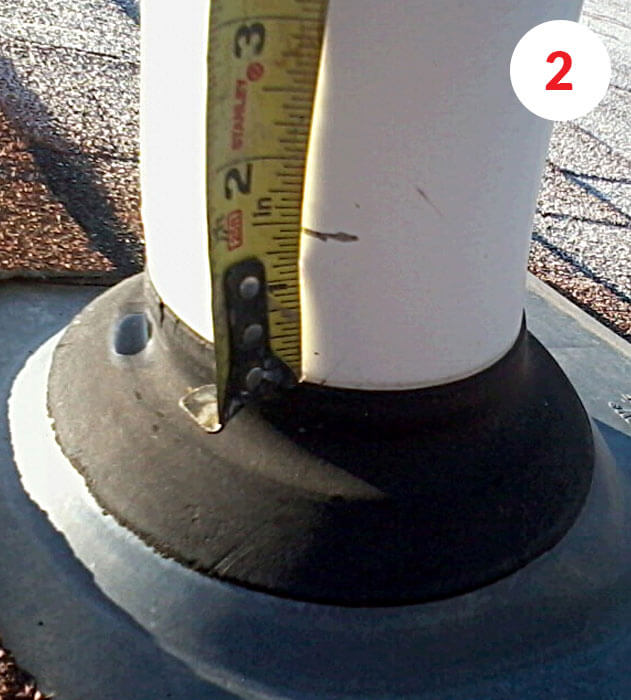 Mark Height for Cut
Measure the vent protruding through flashing.
1 1/2" above rubber collar for 3" pvc vents.3/4" above collar for 2" and 1 1/2" pvc vents.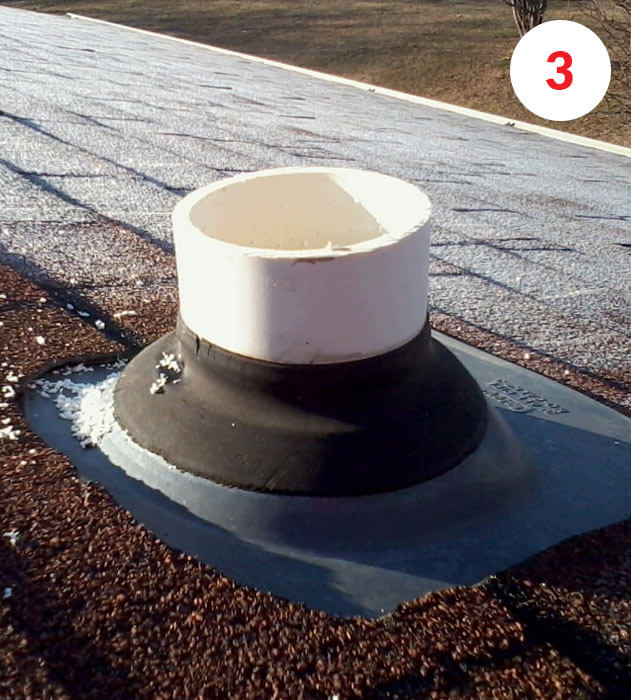 Cut the Pipe
Cut off your vent at the appropriate mark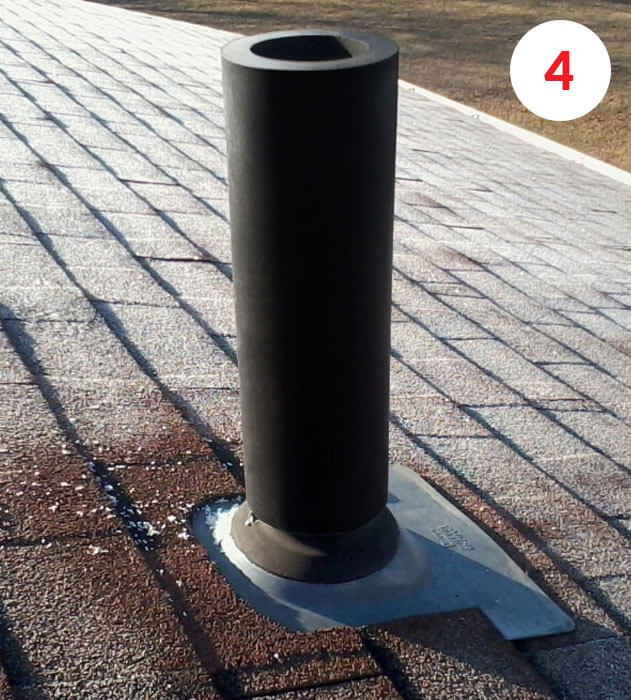 Fit and Glue
Apply primer then glue to the vent and the Frost Free Sewer Vent. Place the Frost Free Sewer Vent on the existing vent making sure it is sealed properly.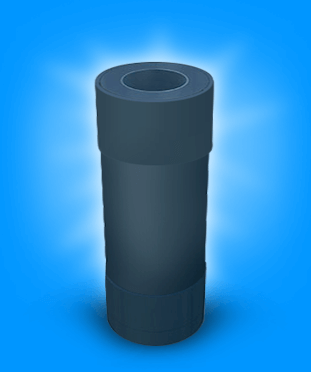 Contact Us Today
Get In Touch
Don't hesitate to stay in touch
Call us, email or send us a message
Woodring Plumbing
41661 170th St.
Raymond, SD 57258